Christmas Cue Sheets (last update November 24, 2016 5:12 PM)
I've compiled this list for your pleasure but do not take any credit for most of the routines here, they have come from various sources over the years of scouring the internet for Christmas Cue Sheets, cuesheets taught at workshops or they have been emailed directly to me.
Please let me know if you have any trouble with any of the links or if you have any cue sheets you would like added.  If you have trouble finding any of the music, please feel free to email me at kerriclogs@hotmail.com or email the original choreographer.
<![if !vml]>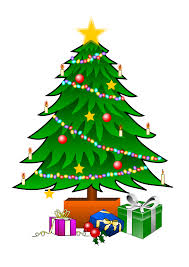 <![endif]>
Christmas Cookies – choreo: Orthner
Christmas Cookies – choreo: Dick
Christmas Time's a Coming - Gill
Christmas Time's a Coming - McChesney
Christmas Time's a coming – modified
Country Christmas – choreo: Cook
Country Christmas – reformatted/slightly modified choreo: Cook
Country Christmas – choreo: Lee
Country Christmas – choreo: not listed
God Rest Ye Merry Gentlemen – Bare Naked Ladies version
Grandma Got Run Over by a Reindeer
Have a Holly Jolly Christmas – choreo: Bender
Have a Holly Jolly Christmas – choreo: Cook
Here Comes Santa Claus – choreo: unknown
Here Comes Santa Claus – choreo: Pchajek
Here Comes Santa Claus – advanced – choreo: Pchajek
How do I Wrap up My Heart for Christmas
I Saw Mommy Kissing Santa Claus
It's Beginning to Look a Lot Like Christmas
Jingle Bells – choreo: Orthner (right mouse click here for hard to find music)
Jingle Bells – Boney M version – choreo: Orthner
Jingle Bells – choreo: Gill
Jingle Bells – choreo: Shufflin' Shoes Cloggers
Jingle Bell Rock – choreo: Bender
Jingle Bell Rock – choreo: Neer
Jingle Bell Rock – choreo: Zurbrigg
Jingle Jingle Jingle – beginner choreo: Justin Meehleis
Jingle Jingle Jingle – beginner choreo: Katlin Meehleis
Jingo Jango (right mouse click here to save hard to find music)
Merry Christmas from Texas – choreo: Dick
Merry Christmas from Texas – choreo: Hudson
Merry Christmas from Texas – choreo: Orthner
Mr. Santa – choreo: Orthner
Mr. Santa – choreo: Neer
Parade of the Wooden Soldiers (right mouse click here to save hard to find music)
Parade of the Wooden Soldiers - original by Hope Pennock
Reindeer Boogie – choreo: Miller
Reindeer Boogie – choreo: Dick
Rockin' Around the Christmas Tree
Rudolph the Red Nosed Reindeer
Santa Train – choreo: Cook
Santa Train – choreo: Drewes
Santa Train – choreo: Orthner
Santa Train – choreo: Wells
Sleigh Ride – choreo: Drewes
Sleigh Ride – choreo: Enriquez
Sleigh Ride – choreo: Green
Sleigh Ride – choreo: Gruber
Sleigh Ride – choreo: Moon
Sleigh Ride – choreo: Neer
Sleigh Ride – choreo: Shinoski
Snow White Prairie  (right mouse click here to save the hard to find music)
Snow White Prairie – reformatted and slight modified
Swinging Home for Christmas – choreo: Pchajek
Swinging Home for Christmas – choreo: Williams
Till Santa's Gone (Milk & Cookies) Easy – choreo: Morris
Till Santa's Gone (Milk & Cookies) Advanced – choreo: Gosch
Two Step Around the Christmas Tree
We Need a Little Christmas – choreo: Bender
We Need a Little Christmas Muppet version – choreo: Bender
We Need a Little Christmas – choreo: Mazzitello
Winter Wonderland – choreo: Bender
Winter Wonderland – choreo: Sellew with mods by Shufflin' Shoes Cloggers
With Bells On – choreo: Collins
With Bells On – choreo: Shufflin' Shoes Cloggers